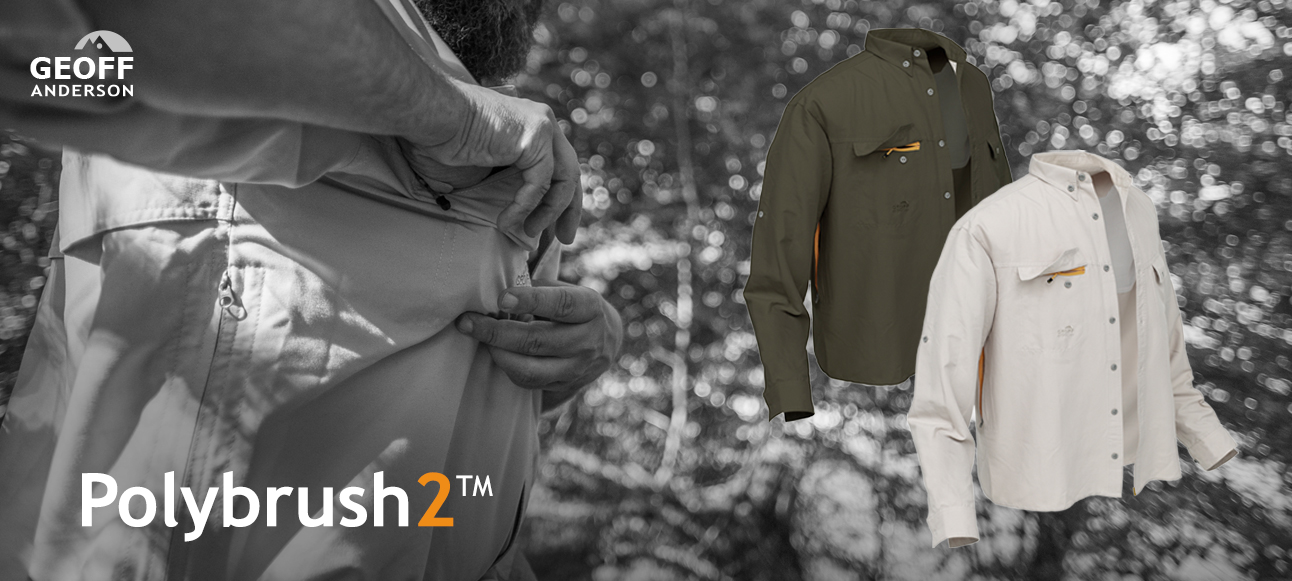 Polybrush – one of our most successful products over time.

It started out as being the ultimate fishing shirt. With the creation of this product, we are celebrating the twentieth year on the market with this product.

This shirt has so many applications, which it has proven under varied and difficult conditions for 20 years. The Polybrush shirt features a number of exceptional qualities that really show their worth in high temperatures and high air humidity.

Polybrush has shown its versatility all over the world for civilian as well as professional use. The angler, the expatriate police officer or the elite soldier all benefit from the shirt's unrivalled properties on a daily basis.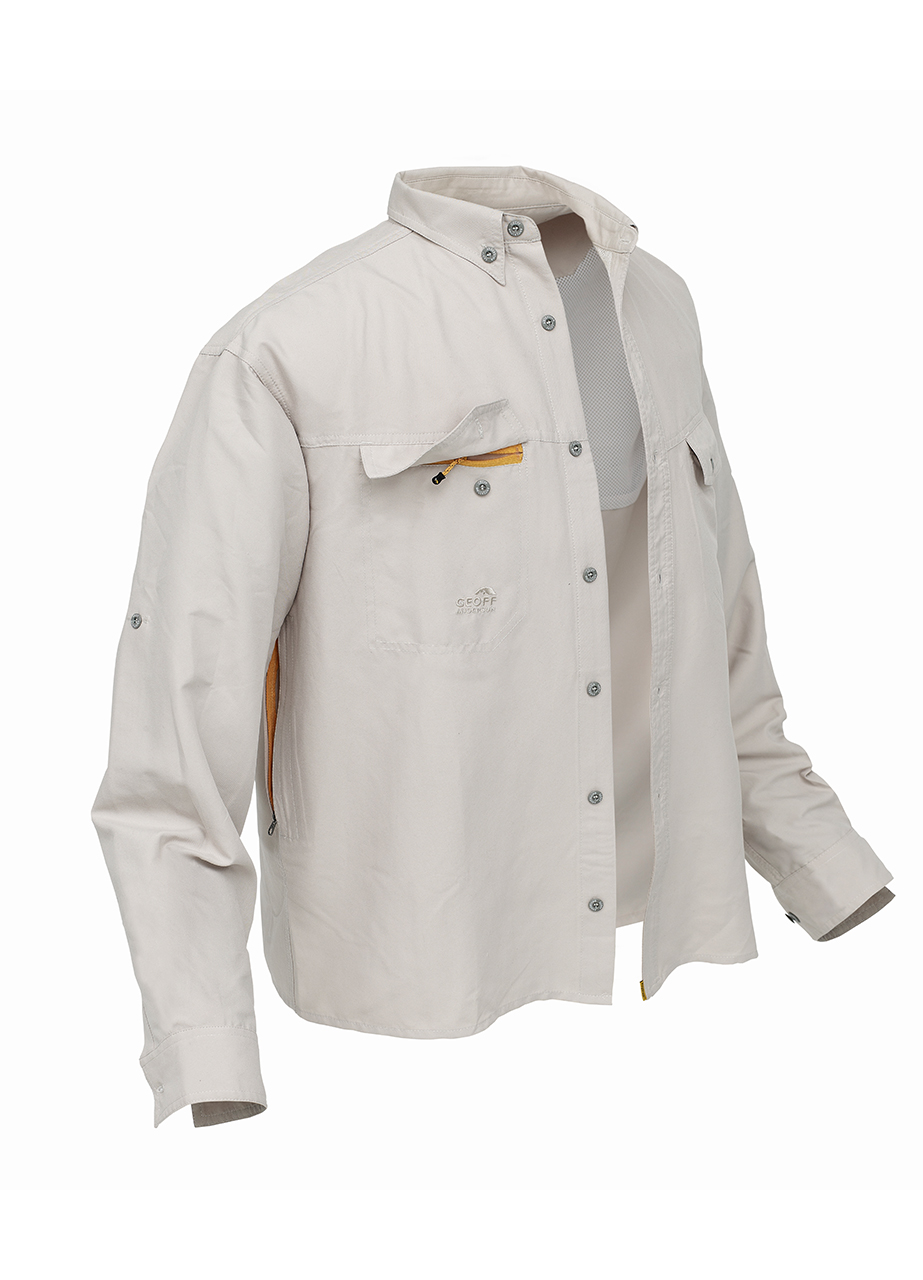 An essential part of the design, Polybrush has a large ventilation opening on the back and two smaller on each side. The combination of these openings and the material's breathability allows a comfortable air flow. In addition, the shirt is provided with a sweat transporting mesh liner which effectively distributes the moisture, which contributes to a much faster evaporation.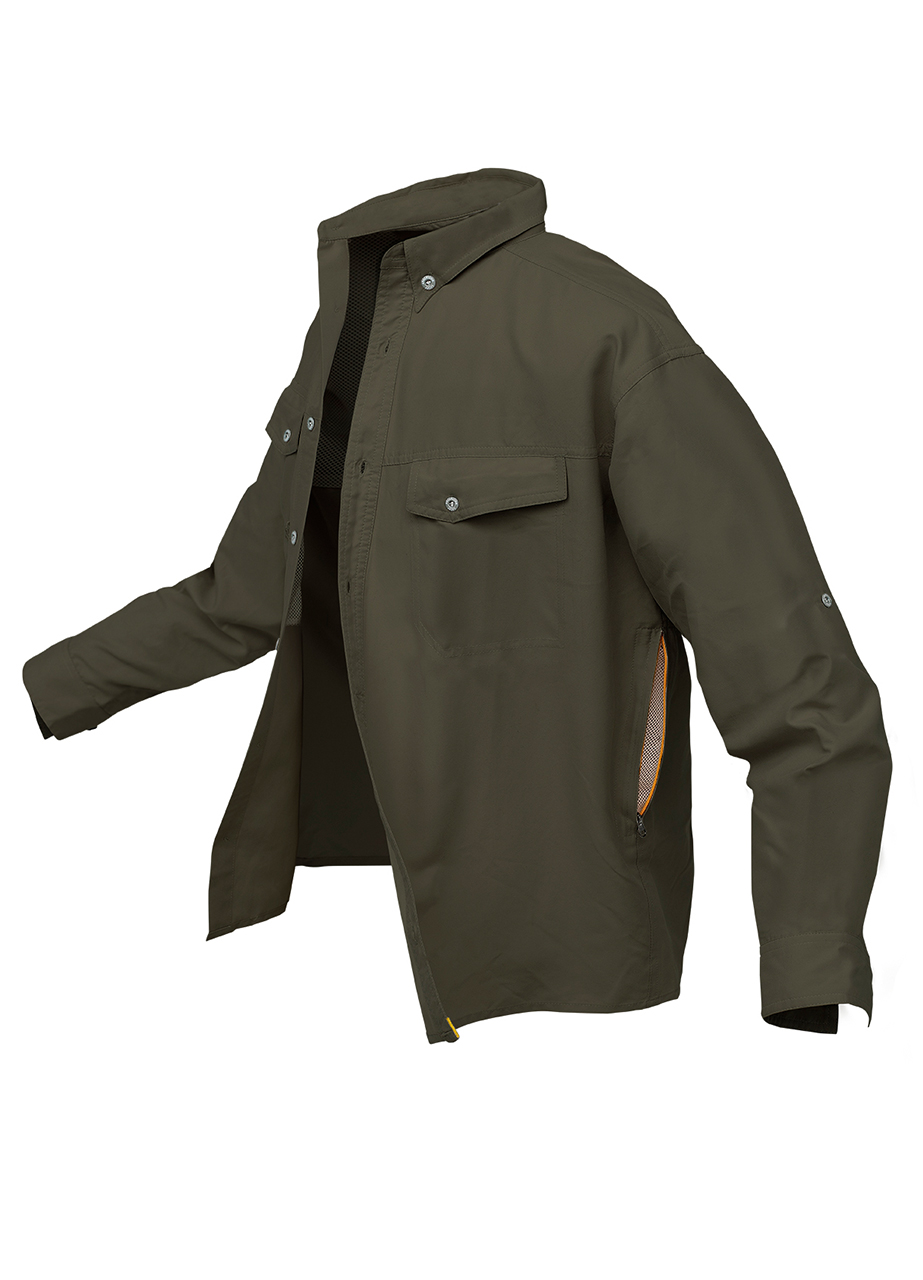 The shirt is easy to pack, lightweight, iron-free and will dry quickly after washing, making it suitable for travel.

One front pocket is including an YKK® zipper and therefor suitable for safe storage of creditcards, phone or a small tackle box.

Functionalities:
PolyBrush offers high UV-protection (+50)
The sleeves can be rolled up and secured with a strap
One of the front pockets features a YKK® zipper and is suitable for safe storage of valuables
PolyBrush is so finely woven that insects have difficulty biting through it

Fit:
Polybrush2 has a "regular" fit, which ensures good mobility, comfort and, not least, a stylish expression.

Fabric:
100% brushed recyclable polyester. A thin and light weave with a brushed outside effectively absorbs and spreads out the moisture. The moisture will dry quickly as it spreads across the brushed surface.
In comparison to its thin structure, the PolyBrush fabric is very durable. It allows for rough treatment and will retain its look even after numerous washes and extensive use.

Despite the light structure, the durability is of the highest quality. This fabric does not change character significantly even after years of use.