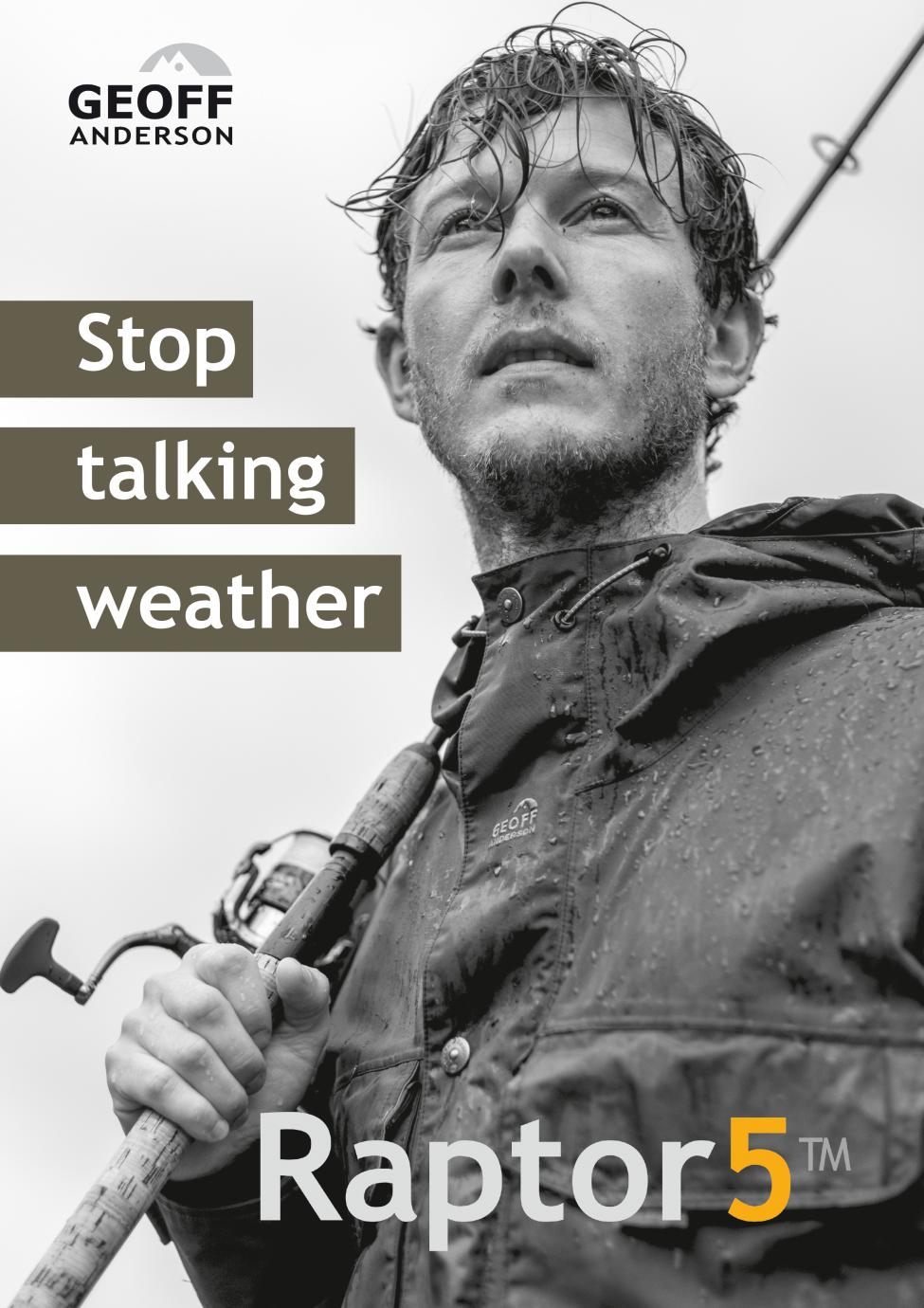 It is not without reason that Raptor is named after a predatory dinosaur. A species that developed and perfected its skills, and ended at the top of the food chain as the ultimate hunter.

Similarly, the Raptor jacket's evolution has resulted in a perfection of its features. A jacket design where waterproofness, strength, and mobility are united in a crispness of simplicity. For this reason, the style has always attracted beginners as well as pro guides.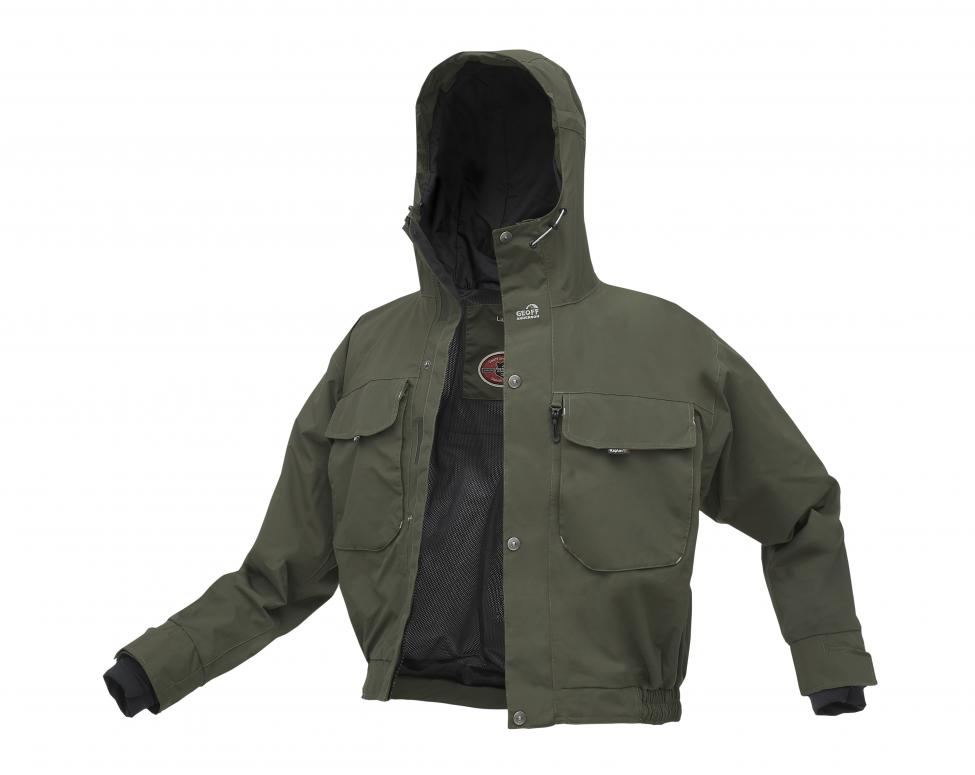 Well-tested and durable
In addition to you, we have more than 35,000 other anglers around Europe using the jacket. Out of the many users, we have returned less than 15 jackets due to defects. It is less than 1 piece. per year!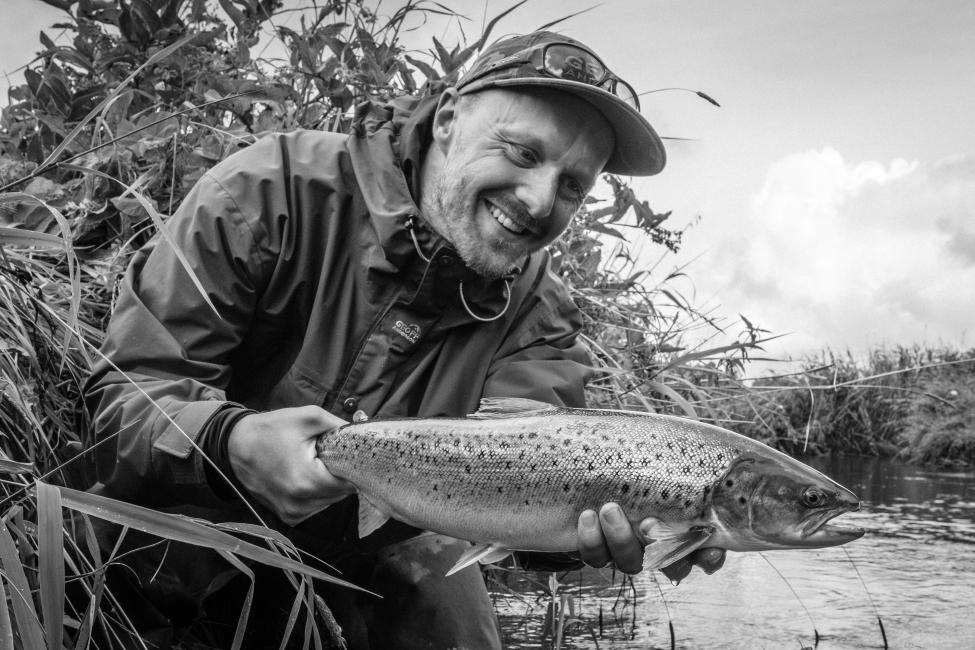 Optimization
Ever since we introduced Raptor, we have had no reason to change the basic design. Over the years, all we have been doing is refining.

Since the first edition, we have achieved:
22% lower weight
Stronger construction
50% increased breathability
Thinner membranes
Improved tape technology (European produced)
Non-toxic eco-tex certified plastics and metal parts
PFOA / PTFE free coating
More environmentally friendly materials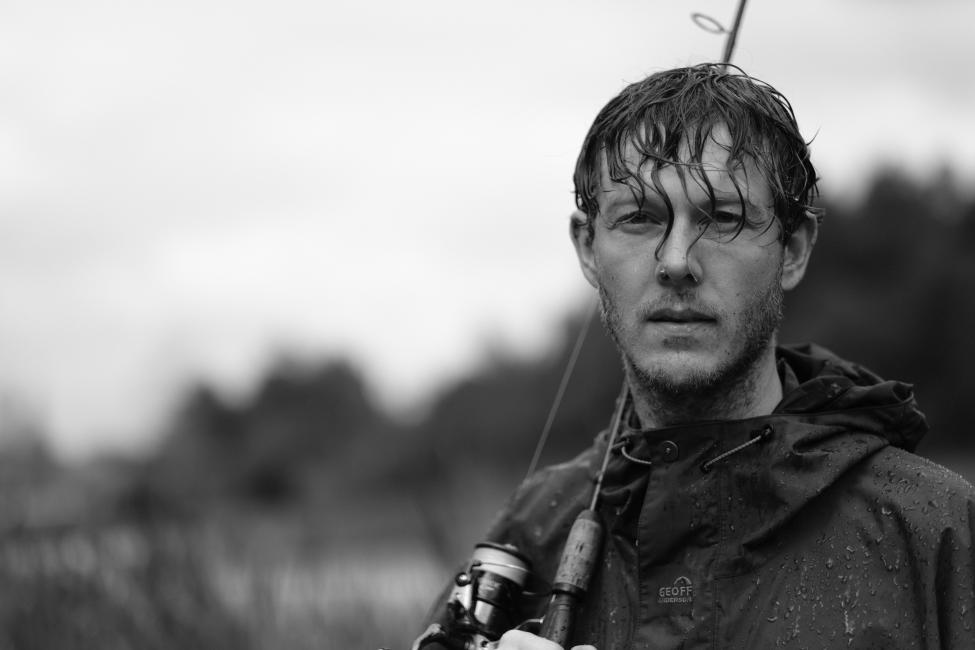 Raptor5 in all kinds of weather
100% water / windproof and breathable. A fusion material. The fabric is applied a substance (membrane) which works its way into and becomes an integral part of the material. This technique is by far the most durable for angling in fresh and saltwater.
To protect the membrane, the jacket has a mesh lining, which at the same time improves the micro climate.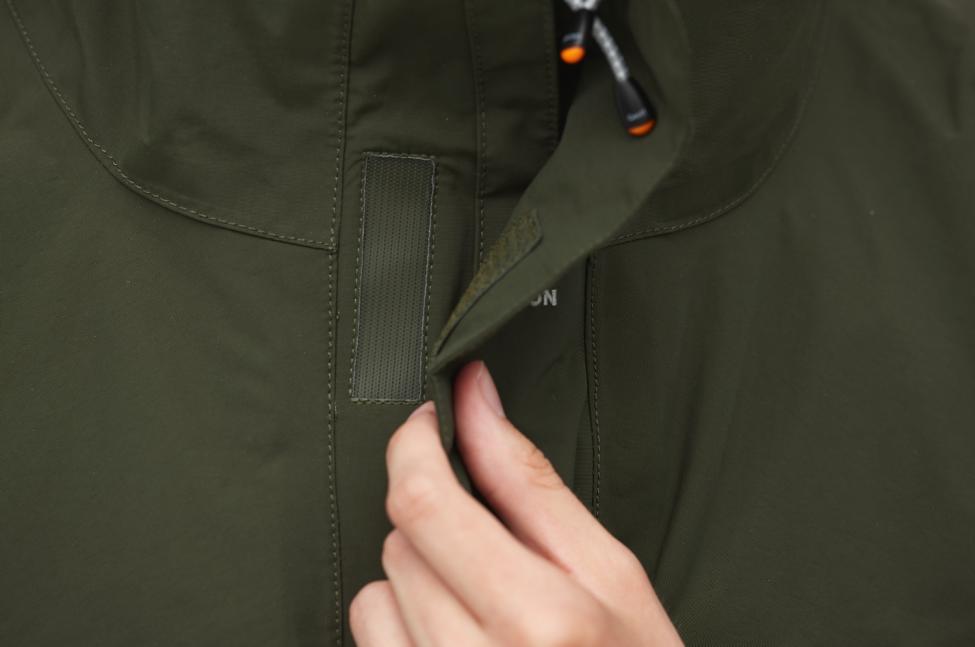 Pockets and zippers
Spacious box pockets that close tightly and keep rain and splashes out.
Large back pocket with YKK® zipper.
Napoleon pocket (inner pocket) that can be operated without opening the jacket.
On the front there is a small attachment hook that can be used for eg. tools.
The center front zipper is protected by a double overfold with velcro and stainless buttons.
Sleeves
The sleeves are cut into one piece with a build in half-glove. The half-glove has several functions:
Warmth
Protect the sensible wet skin against the edges of the sleeve
Absorb water coming down from your fishing rod handle and into your underlying garments

Hood
Multi adjustable Hood. All elastic cords are hidden to avoid being caught by e.g. your fly.